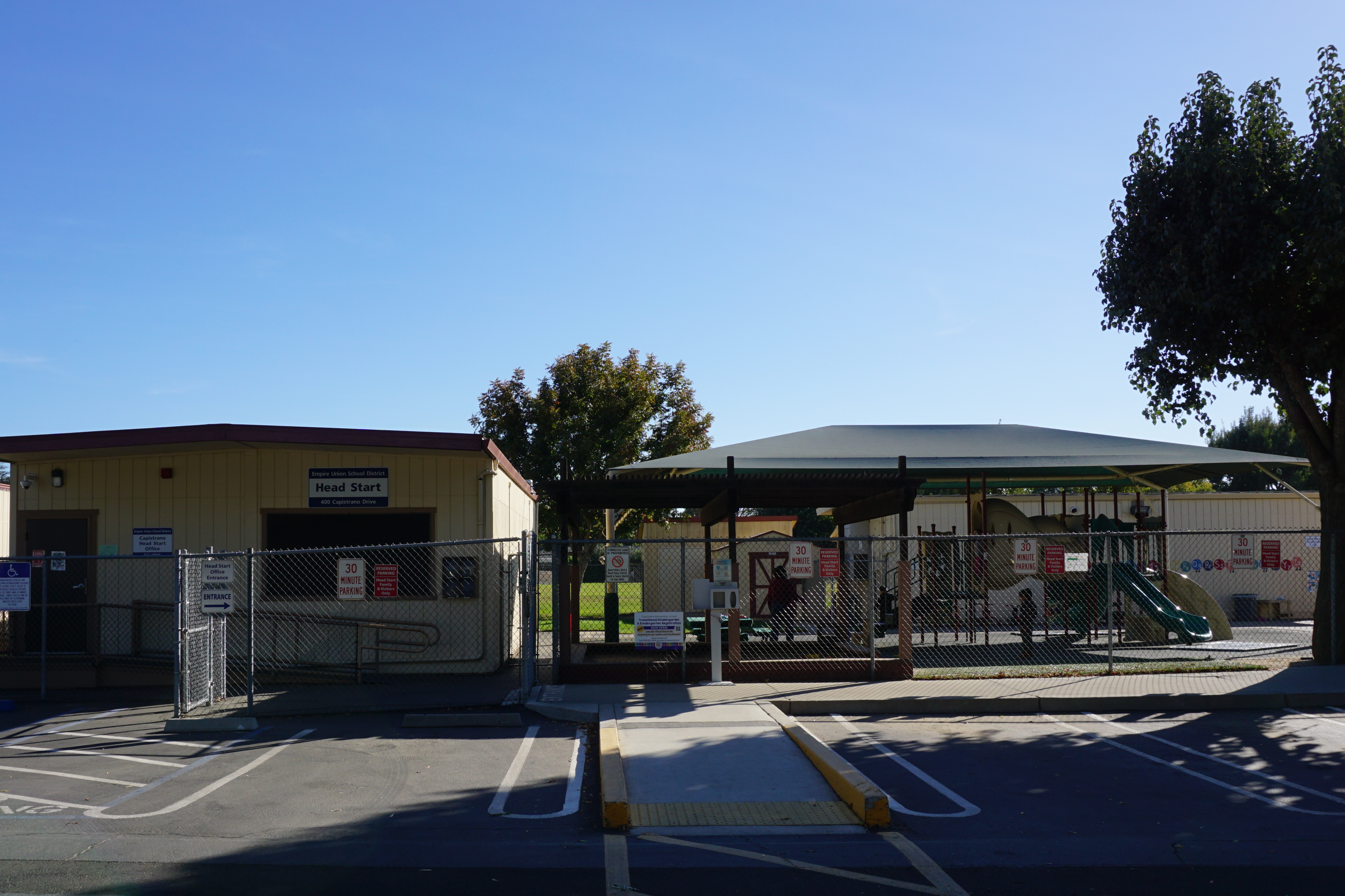 Head Start is a federally funded program designed to serve low-income families and children with disabilities. The program emphasizes the role of parents as their child's first and most important teacher and thrives with family engagement. Head Start builds positive relationships with children and families supporting advocacy and growth through parenting education opportunities. Goal setting support and community resource information are also available.
Empire Union School District proudly offers both RHS and EHS programs within our community. The RHS program is designed for children between the ages of 3-5 years with instruction in a classroom setting. This program is offered full day and part day. The EHS program is designed for pregnant women and infants 0-3 years with home-based instruction taking place weekly with an assigned home educator.
Each Head Start program provides positive learning experiences that engage children's intellectual and social emotional development. The programs help prepare and support school success and readiness. Head Start Teachers and Staff receive continuous professional development training and mentoring to ensure the implementation of intentional teaching using Creative Curriculum, Teaching Pyramid, Ready Rosie, and Growing Great Kids. We are mindful to give each child their best start while they're attending the Head Start program.
Please go to "How to Apply" link for more information